June 8, 2023
With over 40 years of experience in the industry, PIRTEK is one of the top B2B franchises in the world. Investing in a franchise is a great way to start a business without starting from scratch. PIRTEK stands out as a leading hydraulic and industrial hose and replacement business among the various business-to-business (B2B) franchises in the market. In this blog, we'll explore why PIRTEK is a great investment opportunity for franchisees.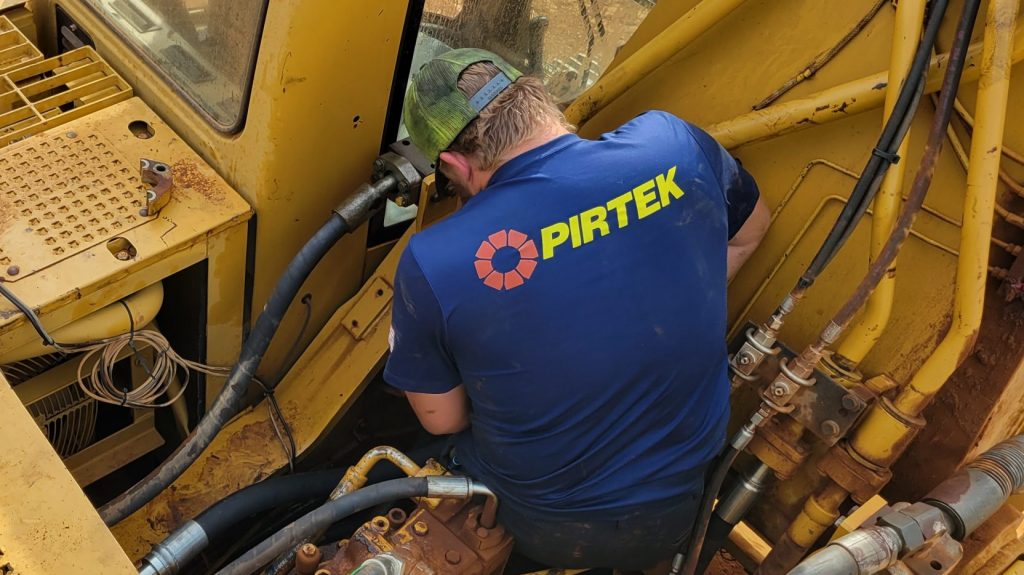 We're an Established Brand
PIRTEK has a strong brand reputation in the hydraulic and industrial hose replacement industry. Our presence in over 23 countries has helped our franchisees build a strong reputation for providing reliable hydraulic and industrial hose replacement services across various sectors. With over 400 locations and more on the way, we've earned the trust of thousands of customers, making it easier for franchisees to enter the market with an established brand name.
We Have Decades of Industry Expertise
At PIRTEK, we boast extensive industry experience as a leading hydraulic and industrial hose replacement service provider. With decades of experience under our belt, we've acquired invaluable knowledge and expertise, positioning us as one of the top B2B franchises in the industry.
Our commitment to innovation and continual improvement has allowed us to adapt to evolving market demands and remain at the forefront of the industry, making our presence strong – both nationally and internationally.
Our Hydraulic and Industrial Hose Replacement Services Are in High Demand
The need for hydraulic and industrial hose replacement services is growing. PIRTEK is uniquely positioned to meet this demand as we offer 24/7/365 on-site assistance with a one-hour ETA!
When you choose to invest with us, you won't have to worry about attracting customers because many different industries and companies rely on our products and services, including the following:
Construction
Recycling
Manufacturing
Garbage and waste disposal
Industrial
Transportation
Earthmoving
Oil and gas
Material handling
Production
Marine
Automotive
Landscaping
Mining
Defense
Agriculture
Our Business Model Is Flexible
PIRTEK offers several franchise models, including mobile service units and brick-and-mortar stores. As a PIRTEK franchise owner, you will have access to essential resources, assistance, and training so you can cultivate a flourishing enterprise in a high-demand sector.
The PIRTEK model enables franchisees to deliver on-site services, catering to clients' needs swiftly and conveniently. By maintaining a mobile operation, our franchise partners are able to minimize overhead expenses while simultaneously offering customers efficient and dependable services.
Our Franchisees Benefit From Our Strong Support System
At PIRTEK, we believe in working closely with our franchisees and equipping them with the necessary resources to help them run their businesses efficiently and effectively. These resources include the following:
Comprehensive training
Ongoing support
Access to supplier networks
Marketing and advertising guidance
As part of the PIRTEK franchise support system, we conduct regular research and pass our findings along to franchisees, meaning you'll have one less thing to worry about!
If you're looking for a business opportunity in the hydraulic and industrial hose industry, invest in a PIRTEK franchise to experience all the benefits of a successful B2B franchise.
If you're ready to join one of the best B2B franchises with PIRTEK USA, contact our team today!