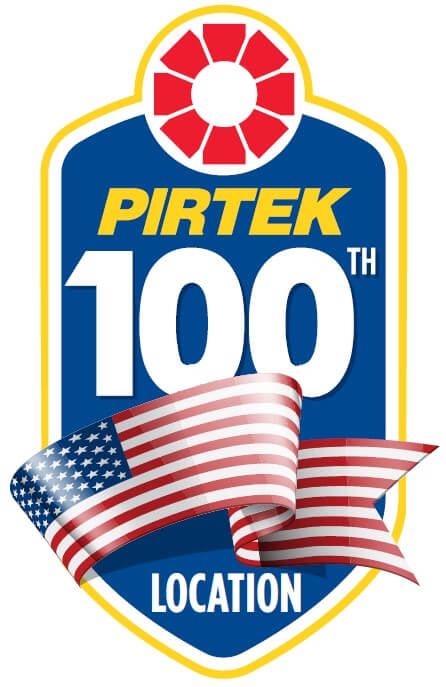 100 Franchises And Growing
A Standout Among B2B Franchise Opportunities
PIRTEK is a great franchise to choose because we operate within a B2B model. While we do serve individuals in need of hydraulic services, most of our customers are businesses. Hydraulic hoses are an important part of many vehicles and machines, and when they break down, companies stand to lose money. For instance, if a piece of construction equipment breaks down, the time a team spends on the job will increase. PIRTEK helps them to get up and running quickly with our wide selection of parts and our fast, mobile response team. Because we largely work with other businesses who need our services, we're more resistant to economic downturn than other companies. In fact, Franchise Business Review listed critical repair/maintenance businesses (e.g. businesses that provide services that are always in-demand) such as repair technicians as one of the top recession proof businesses !
We love when our franchisees have an interest in mechanics, but it's certainly not required to partner with PIRTEK! Our hydraulic hose replacement business opportunity is likely a good fit for anyone who is dedicated to going into business for themselves and is prepared to put in the work. Do any of the following personas remind you of yourself? If so, you might just make a great PIRTEK franchisee. Are you a...

Looking to put your business acumen to work for yourself? If so, PIRTEK could use your skills! Former executives often possess management and leadership skills that go a long way in starting and managing a new franchise. If you're tired of others enjoying the fruits of your labor while you're chained to your desk, PIRTEK might just offer you the financial and personal freedom you've been missing.

Looking to take the next step in your career? Managing someone else's business has likely taught you a lot about day-to-day operations, but it can be exhausting leading a team while owners enjoy the freedom to come and go as they please. Take the next step by starting a business of your own with PIRTEK!

Mechanic or PIRTEK technician
Looking to leverage your knowledge of mechanics? Our industrial business opportunity might be right for you. You've seen for yourself how much demand exists for hydraulic repair. Imagine how much demand there is when you factor in industrial equipment as well! Your knowledge of the industry could be a major asset to you as a PIRTEK franchise owner.
Want to learn more about the kind of franchisees we're seeking for our B2B business opportunities?
Contact PIRTEK today for more information.