April 28, 2023
PIRTEK is a global hydraulic hose franchise with over 475 locations, renowned for providing top-notch hydraulic and industrial hose services. As a trusted B2B industrial service franchise, we cater to clients across various industries, providing professional preventative maintenance and emergency hose replacement services to avoid equipment downtime and lost productivity. One of our core values at PIRTEK is building lasting relationships, and this extends beyond just client relationships. We have an established track record of fostering strong connections with our franchise partners.
The Franchise Business Model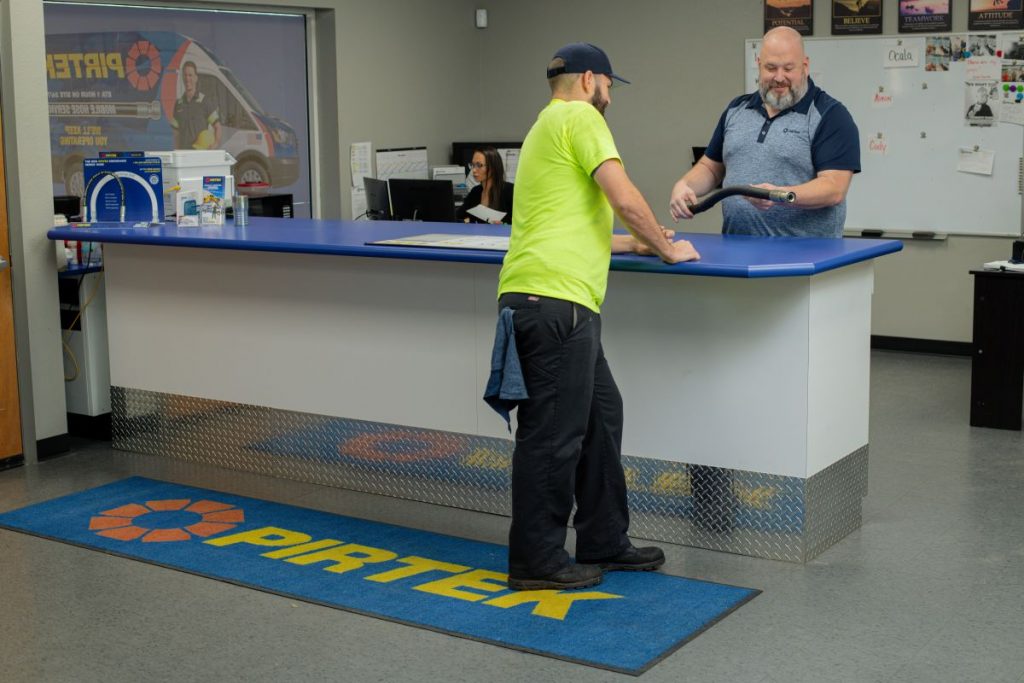 One of the main advantages of the franchise business model is that franchisees have access to a proven business concept with an established brand and customer base. This reduces the risks associated with starting a new business from scratch.  Franchisees also benefit from the franchisor's training and support, which can help them develop the necessary skills and knowledge to run their business successfully. Additionally, franchisees can take advantage of the franchisor's economies of scale, which can result in lower costs for supplies and inventory.
The PIRTEK Hydraulic Hose Franchise Model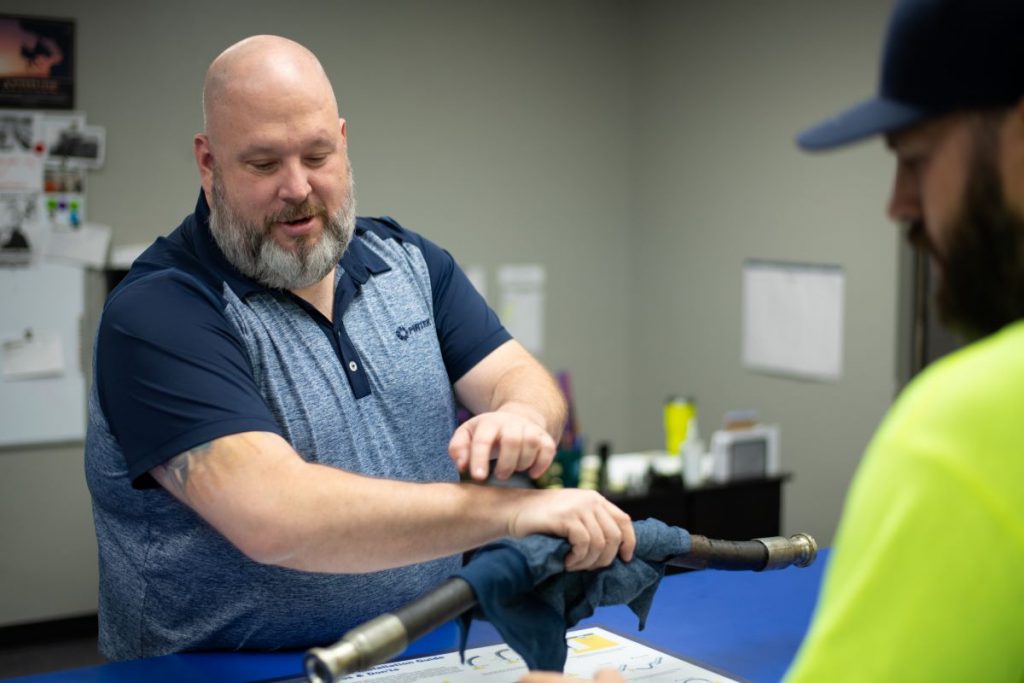 The PIRTEK hydraulic hose franchise model is a proven business opportunity that enables entrepreneurs to start and operate successful hydraulic and industrial hose service franchises. As a PIRTEK franchisee, you'll have access to the resources, support, and training needed to build a thriving business in a high-demand industry. At its core, the PIRTEK model is built around the concept of mobile service. This means that franchisees can offer on-site hydraulic and industrial hose replacement services, providing clients with a fast and convenient solution to their needs. By operating a mobile service, PIRTEK franchisees can keep overhead costs low while also providing clients with efficient and reliable services.
The Process of Starting a PIRTEK Franchise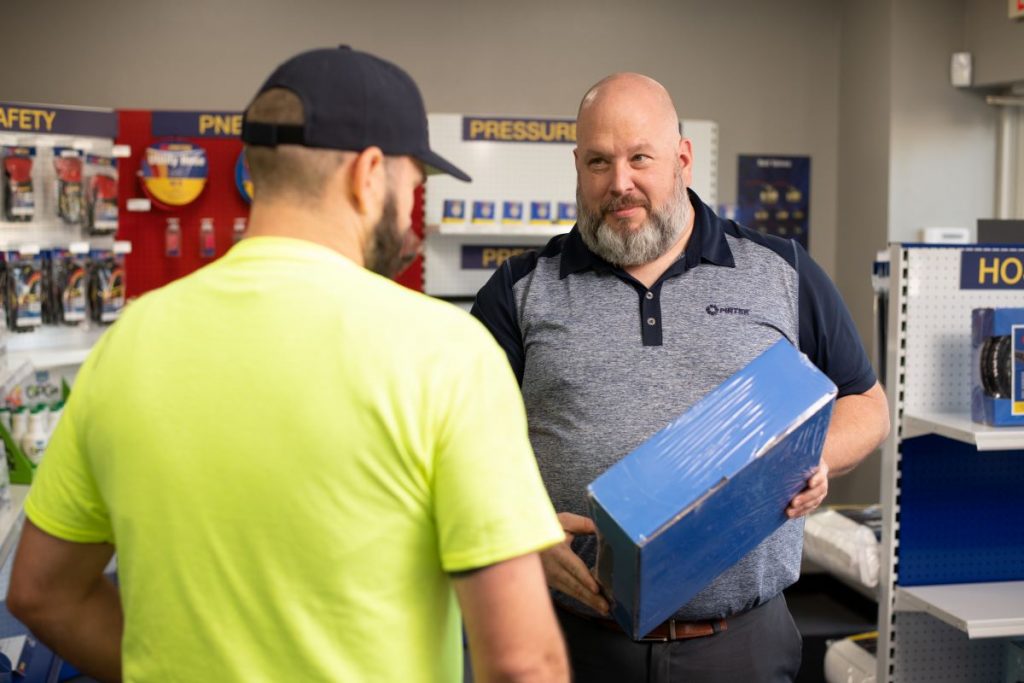 At PIRTEK, our aim is to simplify the process of launching your own hydraulic and industrial hose franchise. We have assisted hundreds of entrepreneurs in establishing successful businesses, and we understand that starting a new venture can be an enormous undertaking. However, we believe that your triumph is our triumph, and that is why we are dedicated to providing our franchisees with all the necessary tools and support to help them start on the right foot. Let's take a look at our franchising process.
Do Some Research
Spend a little time conducting your own exploration of our brand. Our website is an excellent resource to initiate your research!
Initial Conversations
We'll take some time to have a conversation to learn more about you and your aspirations for launching your hydraulic and industrial hose franchise. Our aim is to understand your interests and goals to ensure that we provide the best guidance and support possible in making your franchise a success.
Reviewing the FDD
We encourage you to take ample time to thoroughly review our Franchise Disclosure Document (FDD), as it contains crucial legal information and outlines the rights and responsibilities of franchisees. The FDD provides vital insights into what is expected of you as a franchisee and what you can expect in return from PIRTEK.
Sign Your Franchise Agreement and Pay the Fee
After mutual agreement that you are a suitable candidate for a PIRTEK franchise, you will be offered a franchise agreement. By signing this agreement, you confirm that you have carefully reviewed and accepted all terms and conditions outlined in the FDD. Along with signing the agreement, you will also need to pay the one-time franchise fee. Once these requirements are met, we can proceed with the establishment of your franchise.
Setting Up Your Hydraulic and Industrial Hose Franchise
We offer comprehensive guidance and support to help you establish your hydraulic hose business. Our team will provide you with strategies for recruiting and hiring employees, guidelines for identifying the ideal location, and assistance with developing a robust marketing and branding strategy.
Initial Training
Approximately two weeks before your grand opening, you and a limited number of your team members will attend our headquarters for initial training. During this training, you will receive comprehensive instruction on utilizing our support resources, finding customers, record-keeping, and other critical aspects of managing your hydraulic hose franchise.
Grand Opening!
We remain committed to supporting you even after your store opens for business. Our team will provide ongoing business coaching and technology support and keep you updated with the latest practices based on our research and development.
What are you waiting for? Contact us today to start your very own PIRTEK hydraulic and industrial hose franchise!