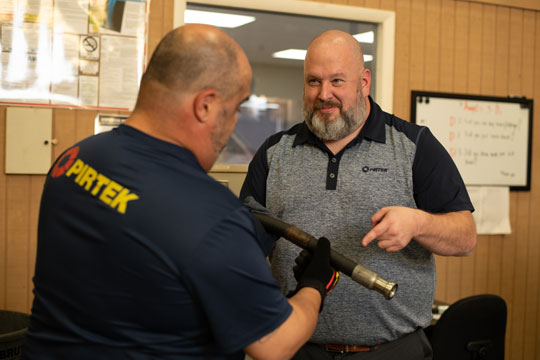 Invest in an Industry-Leading PIRTEK Business for Sale in Charleston, SC
Unlock great potential for growth with this PIRTEK business for sale in Charleston, SC. Charleston is known for its captivating history and as being one of the best places to live in the world, but it is also a city with a robust and growing economic climate. PIRTEK has identified Charleston as a market with extraordinary potential for one of our franchises. Here, we'll show you why now is a great time to break into the industrial repair business with PIRTEK.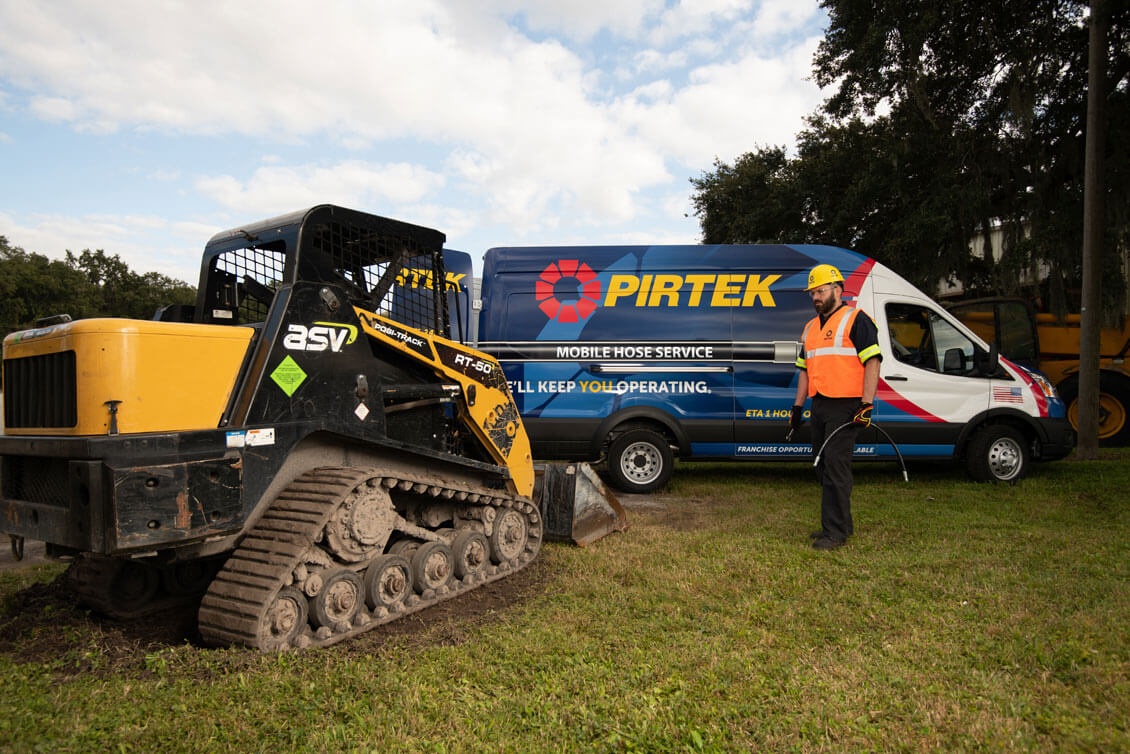 There has never been a better time to invest in a Pirtek Mobile franchise for sale in charleston, sc. Contact Pirtek today to learn what it takes to invest.
What Can PIRTEK Offer Charleston?
Charleston, SC, is a thriving Southern city with a robust economy and plenty of potential for growth and international investment. The city was recently ranked 9th out of the top US metros for high Direct Foreign Investment (FDI) intensity. Several of the top industries that contribute to Charleston's immense economic growth are:
Aerospace
Automotive
IT & Defense
Energy
Life Sciences
As these industries in Charleston continue to grow, PIRTEK franchisees in the area will likely have a solid customer base for years to come.
Our franchisees have been crucial to our collective success since 1980, and we're excited to continue our momentum. While we may serve a very niche market, hydraulic and industrial hoses are essential to businesses across a multitude of industries. Our team has experience working in shipping ports, construction zones, industrial and manufacturing warehouses, and so much more. This has made us incredibly excited about opening a location in Charleston.
PIRTEK provides clients with an instant solution to problems that could cost them thousands of dollars in downtime. We're a mobile repair service, which means as soon as we receive a call from a client, our team can arrive on-site within an hour. This convenience is how we've established ourselves as the top brand in the $52 billion machinery maintenance and equipment repair services industry.
We're looking to break into this particular market because we know there's a great need for our industrial and hydraulic hose services in Charleston, SC.
We provide comprehensive training programs, teaching you the ins and outs of the industry.
Why Invest in PIRTEK Franchise Opportunities in Charleston, SC?
The local economy in Charleston, SC, is thriving as more people and businesses flock to the Southern city. On top of its successes in the aerospace and automotive industries, Charleston also houses one of the country's major ports, making Charleston a significant player in the manufacturing and shipping of goods. The Port of Charleston supports 10% of jobs in the state and has an annual economic impact of $33 billion.
This is just one example of the many industries PIRTEK franchisees would be able to serve in Charleston.
Why Take Advantage of a PIRTEK Business for Sale in Charleston, SC?
Our hydraulic and industrial hose maintenance and replacement business has been around for more than 40 years, operating in more than 23 countries, with over 400 locations and more on the way. Many people don't think twice about the hydraulic systems that keep their lives in motion, but when those systems fail, things come to a screeching halt – that's where we come in.
Over decades of experience, we've streamlined the process of helping new franchisees open their doors, and we're proud to offer strong franchise support. No matter their background, we provide all our franchisees with comprehensive training to get them up to speed on our business model and proven systems.
We're there to show them the ropes when they sign their franchise agreement, and our support extends well past their grand opening. If you're looking for a franchisor relationship that will be there to guide you throughout the life of your business, PIRTEK might just be the brand for you.