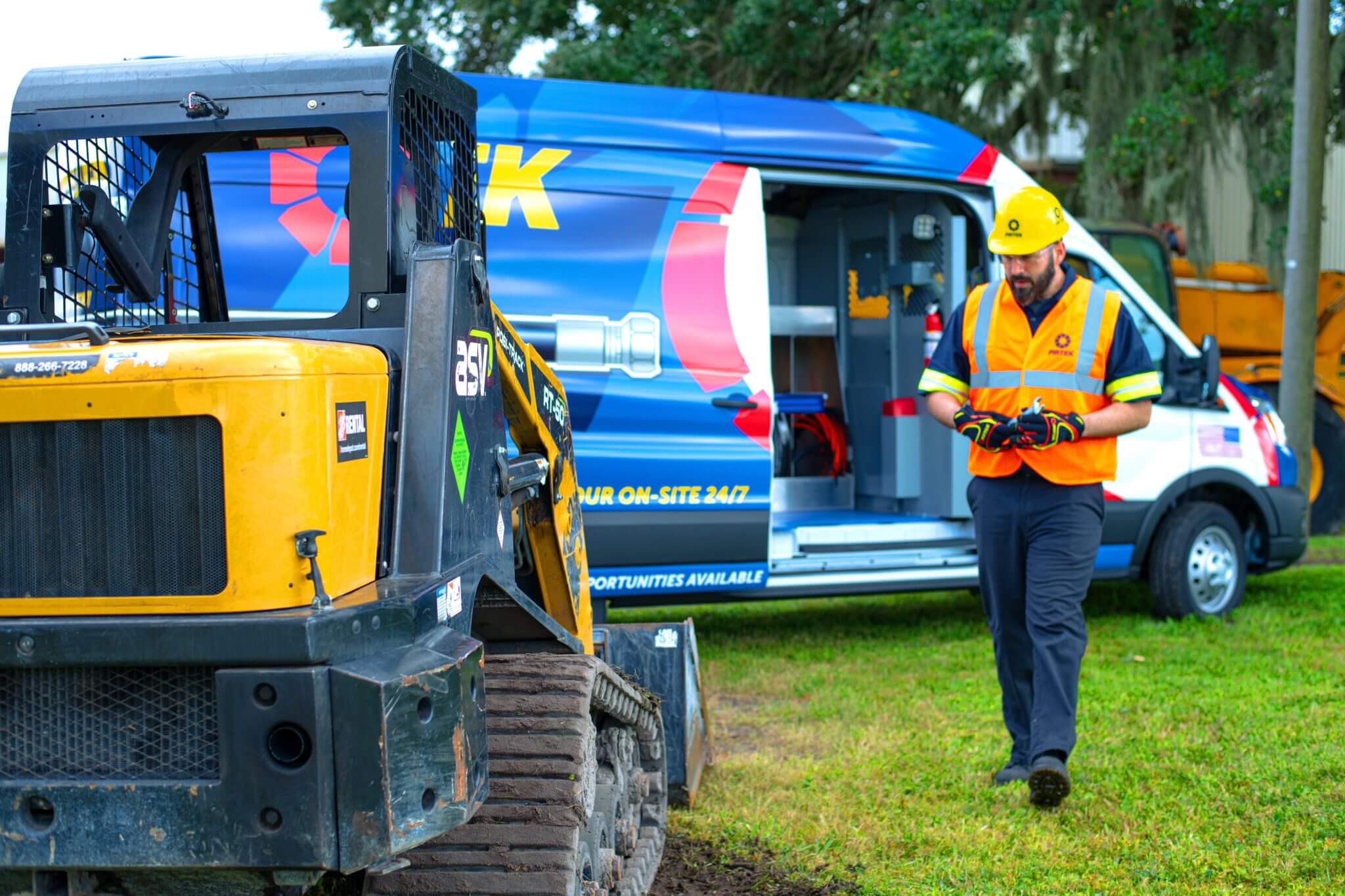 PIRTEK's Hydraulic Hose Replacement: A Smart Investment for Franchise Owners
In the industrial world, broken hydraulic hoses can bring operations to a halt, resulting in huge losses for companies. Understanding the importance of timely replacement, PIRTEK has built a successful business model around industrial and hydraulic hose replacement, providing expert support and high-quality parts.
As a franchise owner, investing in PIRTEK's hydraulic hose replacement franchise is wise, as it provides a unique opportunity to tap into a thriving industry and establish a profitable business. If you're looking for franchise opportunities in Buffalo, NY, here are a few reasons PIRTEK is the best choice to make the most of your investment.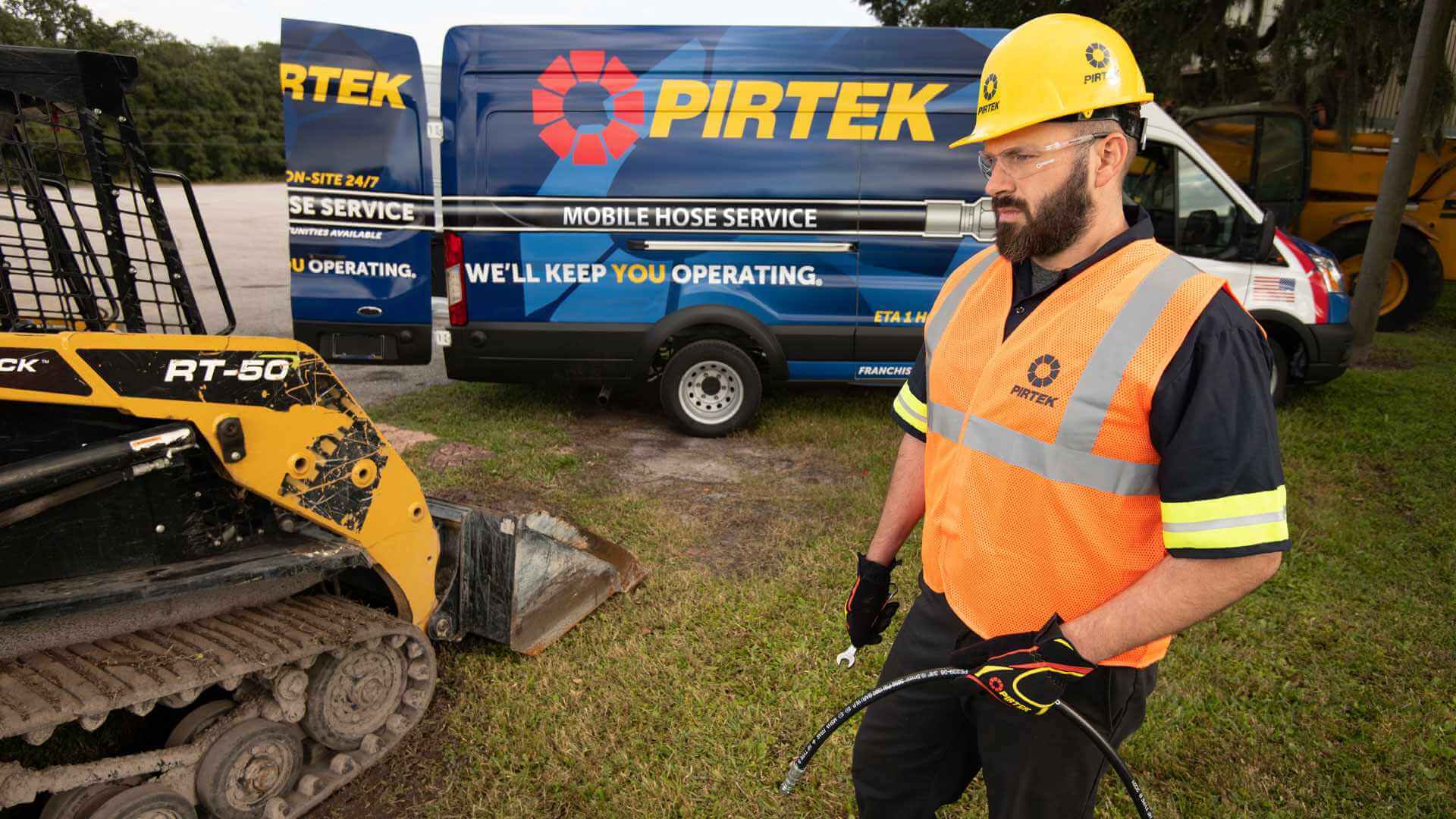 Why Open a PIRTEK in Buffalo, NY?
Opening a PIRTEK franchise in Buffalo, NY, has several advantages due to the city's growing economy and diverse industrial sectors, providing many opportunities for hydraulic and industrial hose services to flourish. Buffalo has become a technological hub in recent years, attracting tech companies and startups that could benefit from PIRTEK's industrial services. The city's location provides access to a sizable workforce, enabling businesses to make a significant impact and scale effectively.
Buffalo's diverse industries, including manufacturing, logistics, and construction, present ample opportunities for PIRTEK's hydraulic and industrial hose maintenance and replacement services. Additionally, PIRTEK offers strong franchise support, comprehensive training, and a proven business model, making it easier for new franchisees to succeed in this thriving market.
Why You Should Take Advantage of Our Franchise Opportunity in Buffalo, NY
Our hydraulic and industrial hose replacement business boasts over 40 years of experience, operating in more than 23 countries across over 400 locations, with additional sites in the pipeline. Many individuals overlook the hydraulic systems that keep their lives running smoothly; however, when these systems fail, everything comes to a grinding halt – that's where our expertise comes into play.
Through our decades of experience, we have refined the process of assisting new franchisees in launching their businesses, and we take pride in offering robust franchise support. We equip all our franchisees with comprehensive training to familiarize them with our business model and time-tested systems - regardless of their background. By investing with PIRTEK, you'll benefit from the following:
Support and training on how to hire and keep the best staff
Marketing ideas and guidance
Continual updates on industry trends to ensure you're always ready to offer your customers the best possible service
Two different franchise tiers to choose from
Discounted franchise fees for veterans
The Cost of Opening a PIRTEK in Buffalo, NY
PIRTEK's investment opportunity has two distinct tiers. Our first tier caters to investors who are confident in their ability to manage a full-scale hydraulic and industrial hose replacement business right from the start. Our second tier is tailored for investors who wish to master the responsibilities of running a hydraulic and industrial hose enterprise before expanding their franchise operations.
The initial investment for a Tier 1 franchise ranges from approximately $413,300 to $899,300. The exact amount will depend on factors such as the size and location of your business. Tier 1 hydraulic franchises are comprehensive operations with a staffed retail store and multiple vehicles for on-the-go service. Tier 1 franchisees are expected to have a net worth of around $750,000.
A Tier 1 franchise enables franchisees to cater to clients in construction, agriculture, food service, and various other industries reliant on hydraulic technology. We have compiled a detailed breakdown of the expected costs associated with a Tier 1 franchise, which includes the following:
Rent and security deposit: $2,000 - $5,000
Leasehold improvements: $5,000 - $37,000
Initial franchise fee: $50,000
Shop signage and equipment: $56,000 - $80,000
The initial investment for a Tier 2 franchise ranges from $222,400 to $527,000. Tier 2 franchisees are expected to have a net worth of around $250,000. This option is ideal for investors who want to start an industrial franchise but are not ready to commit to the more significant investment required for a Tier 1 business. A Tier 2 franchise will help generate income and establish the customer base. Costs included in the Tier 2 franchise investment include the following:
Mobile sales and service units
Training expenses
Computer systems
Five months of operating expenses
PIRTEK is a promising investment in Buffalo, NY, due to the city's diverse and growing economy. As a hub for industries like manufacturing, logistics, construction, and technology, Buffalo provides ample opportunities for PIRTEK's hydraulic and industrial hose maintenance and replacement services. The city's strategic location and the skilled workforce it offers further enhance its potential for business growth.
By investing in a PIRTEK franchise, you can capitalize on the increasing demand for specialized services in these thriving sectors. Moreover, PIRTEK's strong franchise support, comprehensive training, and proven business model ensure franchisees have the necessary tools and resources to succeed in this flourishing market.