October 22, 2021
PIRTEK – A Unique B2B Industrial Based Franchise
PIRTEK is a unique business‐to‐business franchise and is one of the few industrial franchise business opportunities available. Wherever there's industry, there's plenty of demand for hydraulic and industrial hose maintenance, repair, and replacement services by PIRTEK. Countless pieces of equipment operate via hydraulics or pneumatics, with hoses that require regular replacement. Franchise owners can reap the benefits of that ongoing need, allowing you to build a successful business, which affords you the lifestyle you've dreamed of.
With more than 30 years of franchising experience, the PIRTEK service‐based business focuses on reducing equipment downtime by repairing and maintaining hydraulic and pneumatic powered machines, to keep machines and production crews in operation.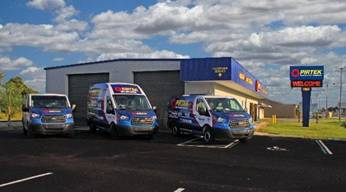 About PIRTEK
The business boasts 500+ Service & Supply Centers and a fleet of Mobile Service Vehicles in 23 countries. It is well matched to entrepreneurs who understand the value of building relationships. A PIRTEK franchise can capitalize on opportunities wherever industrial equipment is used ‐ i.e., virtually everywhere.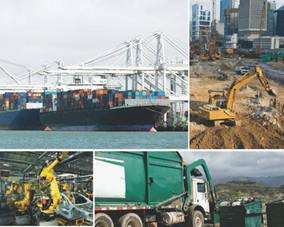 Top 5 Industries that Benefit from PIRTEK's Services
Construction
Equipment Rental
Transportation & Logistics
Manufacturing & Production
Waste & Recycling
"Our customers don't just come to us for parts and installation. They're buying our experience, expertise, and reputation for high-quality service."
– PIRTEK Franchisee
As a franchisee, you'll receive top‐notch support every step of the way
Support: PIRTEK startup is quick and fully supported by the corporate team. We help you with site selection, build‐out, equipment, inventory, vehicle acquisition, outfitting, certified training, and proprietary computer software.
Training: We provide industry‐leading training for the franchise owner and staff from our corporate headquarters. The sessions cover sales, marketing, accounting, administration, IT, and technical training. You can obtain certifications recognized by the International Fluid Power Society.
Sales: We undertake targeted business development activities through national account programs. Franchises are also consistently supported by Regional Sales Managers who provide on-site support.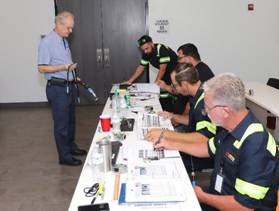 Marketing: The PIRTEK USA Brand Marketing team helps with your marketing and advertising needs so you can focus on building the business. PIRTEK provides tools and programs to assist with local advertising, listings management, social media, and reputation management. Additionally, PIRTEK will provide options for localized marketing materials, branded merchandise, and sales programs to support growth.
Accounting: New franchise owners are encouraged to engage the services of a Certified Public Accountant to advise them on Accounting and Tax principles. PIRTEK USA provides support to owners in the form of training of the ERP financial system, guidance on how to enter Accounts Receivable, Accounts Payable and General Ledger transactions and training modules to help improve financial acumen.
Two Types of Franchise Options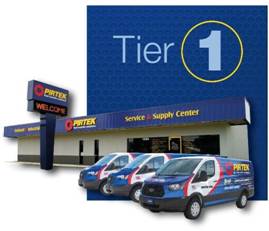 Tier 1: With a Tier 1 franchise, you open a brick-and-mortar store with three Mobile Service Vehicles and a  staff of approximately six team members.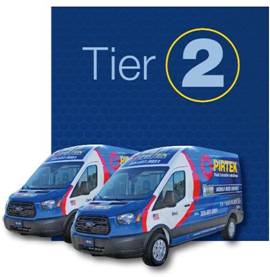 Tier 2: A Tier 2 franchise is a mobile‐only option that allows entrepreneurs to start PIRTEK franchises at a lower point of entry and with a faster time to market. Under Tier 2, a franchisee can keep the inventory in a  warehouse or storage facility and lease two Mobile Service Vehicles.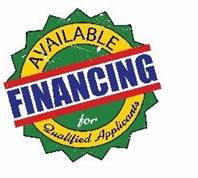 Financial Requirements
Initial Investment: $249,400 – $899,300
Net Worth Requirement: $250,000 – $750,000
Liquid Cash Requirement: $100,000 – $250,000
Fees
Initial Franchise Fee: $50,000
Royalty Fee: 4%
Marketing Fee: 1.5%
Financing Options
PIRTEK has relationships with third‐party sources that offer to finance for new franchisees purchasing the Tier 2 option. Financing assistance covers startup costs, equipment, inventory, and payroll.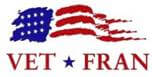 Veteran Incentives
PIRTEK participates in the Veterans Transition Franchise Initiative (VetFran), which provides business opportunities to veterans. If you are an honorably discharged U.S. military veteran, you may be eligible (ask about our special incentives for veterans).
$15,000 off the franchise fee
The Process
Our Franchise Ownership process is quick too! There is an eight‐step process, and this can usually be completed within 6‐12 weeks. For more information, contact us to walk you through the steps to owning your own PIRTEK franchise.
Step 1
Meet Minimum Requirements ‐ Evaluate if you meet our requirements. You must have a minimum net worth of Tier 1: $750,000 / Tier 2: $250,000
Step 2
Introduction Call ‐ During this call, we will be able to discuss your area of interest, our Tier 1 and Tier  2 models in addition to providing you with a Q & A on PIRTEK.
Step 3
Complete Application – After our initial call an email will be sent containing the link to the application. Once this form has been completed, a second call is scheduled to review the application and cover any questions you may have.
Step 4
Franchise Disclosure Document ‐ Once the application is completed and reviewed, you will receive an electronic copy of our Franchise Disclosure Document (FDD). This document will provide you with information about us, our franchise system, and the agreements you will need to sign so you can make an informed decision. Once received, you are then required to submit the FDD Receipt Page.
Step 5
Confidentiality Agreement ‐ Upon return of the FDD Receipt Page there is a mandatory 14‐day waiting period, required and enforced by the Federal Trade Commission (FTC), prior to receiving the Confidentiality Agreement. Once the Confidentiality Agreement is signed and returned to us,  you will then be invited to speak with owners and join us for a Discovery Day.
Step 6
Discovery Day(s)‐ Attending Discovery Days allows our team to get to know you and more importantly it allows you to get to know us. You will find this to be a first-hand account of our business while meeting with key personnel.

After Discovery Day, should you wish to move forward and request franchise agreements, it is important to know prior to the release of the Franchise Agreements a thorough background check will be completed via a third‐party firm.

Step 7
Franchise Agreements‐ Returning your signed franchise agreements along with your Initial Franchise Fee will open the doors to the Pre‐Opening process.
Step 8
Pre‐Opening Process‐ Timing from the signing of the Franchise Agreements to opening day is anywhere from 8‐12 weeks. The Pre‐Opening Process includes Start Up Calendar, Start-Up Guide, Weekly Virtual Meetings to name a few. It's during our Weekly Virtual Meetings where we cover employee interviews, training, vans, equipment, uniforms, insurance, and so much more.
Testimonials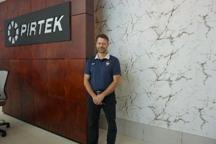 "The mission at PIRTEK is to deliver outstanding customer service, and the whole organization is set up to deliver that. The passion that underpins that customer service drive is what unites us. The customer that needs a hose at 3am gets treated as if they were an extension of our family. There is a bond that comes from being in a team that can deliver that kind of service."
– Gregory Shideler, owner PIRTEK Kent, Seattle, & Woodinville
Contact Us
Are you interested in a top‐rated franchise opportunity that allows you to be successful? Contact the Franchise Development team at (321) 503‐4935 to answer your questions or email franchises@pirtekusa.com for more information on PIRTEK USA's growing franchise opportunities in our top markets for development across the United States.